Carl Maccario, Founder
Carl Maccario has been helping people enhance their professional and personal lives for more than 15 years through nonverbal communication. From preparing someone for a job interview to designing security programs for the government, Carl has become a renowned and respected leader in the industry.
Carl's served the Commonwealth of Massachusetts Secretary of State's office as an investigator/auditor for the Securities Division where he served as the coordinator for in-service training. Carl has completed the Massachusetts State Police Academy for Basic Interview Training, and Interview and Interrogation Training at the Essex County House of Corrections. As an investigator Carl conducted hundreds of field interviews, audits, and investigations regarding possible securities fraud.
Carl left his employment with the State and began a career with Virgin Atlantic Airlines Security as a behavior analyst. Carl received training in Behavior Pattern Recognition, Document ID Verification, Deception Detection and Eliciting responses from an Israeli security firm hired by Virgin Atlantic.
Carl has trained over 60,000 law enforcement and security officials around the country, Hawaii and Puerto Rico. He has delivered behavior recognition training to virtually every department of Homeland Security and as well as various branches of the military and Department of Defense entities. He continues to be a leading expert in Behavior Recognition, evaluating truthfulness and detecting deception, and nonverbal communication.
Video at left. TSA invited Behavior Recognition Expert Carl Maccario to address KCPD Officers as well as other security professionals on deceptive behaviors.
Professional History
Developed and implemented the Department of Homeland Security's first Behavior Screening Program for a major international airport, now in use at airports around the U.S.
Designed and deployed the DHS/TSA Behavior and Assessor Program
Worked in the Commonwealth of Massachusetts's Secretary of State's office as an investigator and auditor for the Securities Division
Served as a behavior analyst  for Virgin Atlantic Airlines Security
Certified in Evaluating Truthfulness and Detecting Deception by the Ekman Group
Contributing author to Protecting Airline Passengers in the Age of Terrorism (ABC-CLIO) and the textbook, Nonverbal Communication: Science and Applications
Work recognized by TIME Magazine, Washington Post, New York Times, USA Today and many other media outlets
Appeared on Fox News and CBS News Sunday Morning with Charles Osgood regarding the Transportation Security Administration's Screening Passengers by Observation Technique (SPOT) program
Currently teaches suspicious and anomalous behavior detection and domain awareness
Works with industries such as human resources, legal, law enforcement, forensic and much more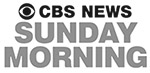 Watch Carl Maccario on CBS Sunday Morning.
| A false alarm on a flight to Denver triggered fears that a terrorist may be on board. As Martha Teichner reports, the spotlight is yet again on air travel security. http://www.cbsnews.com/videos/terrorist-profiling/