Research talks: nonverbal communication is everywhere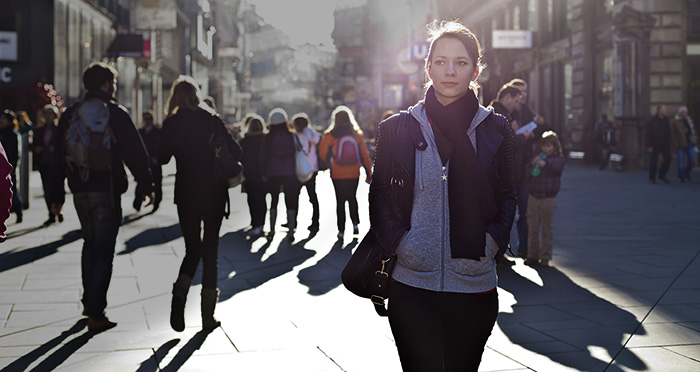 Take a look at the most recent review of nearly 100 years of behavioral science research ("Cues to deception"*), and you'll see a clear relationship between nonverbal cues and human behavior. The study confirms the presence of visibly detectable signs of emotions and cognitive activity, giving people the ability to read nonverbal cues like body language and more.
Being aware of ones on behavior is invaluable so that we don't send the wrong message with our body language. What nonverbal messages are you sending to others that you don't necessarily want to? For example, are you showing nonverbal indicators of disgust, when we had no intention of sending that type of message? Being able "to read "peoples nonverbal behavior often helps you better understand their motivations, and intentions. It can help you gain insight about an individual's personality or credibility and many times give you a glimpse of their emotional or mental state. This skill set is extremely valuable in customer service, sales, in the world of human resources (hiring, employee assistance) leadership development, professional life, social life, and personal life.
Carl Maccario on White House Chronicle on PBS
Thrive in business
The art of nonverbal interaction has become so prevalent, business schools across the world have begun to offer classes dedicated to the field. By mastering nonverbal communication, you'll have a leg up when it comes to interacting with colleagues and customers, whether you're a manager, salesperson, account executive or customer service rep.
Strengthen business relationships by understanding others' feelings
Avoid being manipulated by those with bad intentions
Managers can learn about their employees even if they've been hesitant to verbally share their thoughts
Improve negotiation skills by understanding the stance of others without relying on their spoken word
Learn how to detect anomalous/suspicious behavior
Develop self awareness of personal nonverbal communication.
*DePaulo, Bella M.; Lindsay, James J.; Malone, Brian E.; Muhlenbruck, Laura; Charlton, Kelly; Cooper, Harris. Psychological Bulletin, Vol 129(1), Jan 2003, 74-118.